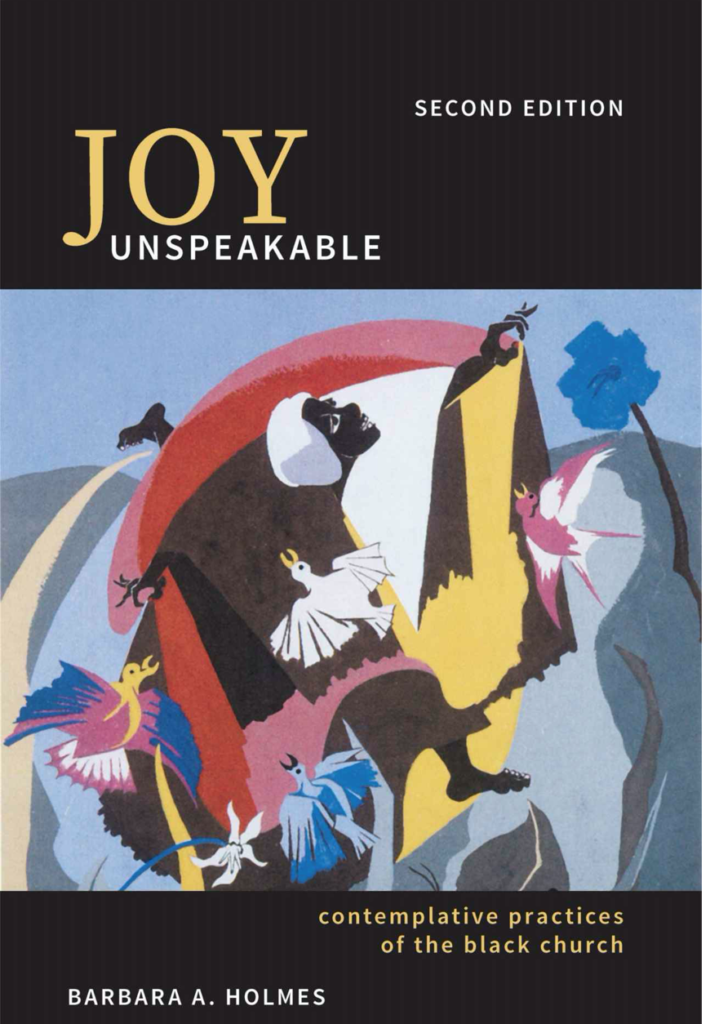 In November, we continue to discuss "Joy Unspeakable: Contemplative Practices of the Black Church", by Barbara Ann Holmes.
Please read Chapters 6 & 7 in preparation.
The meetings will be led by Br. Ivan Nicoletto, and oblates Kathleen Van Sickle and Kristin Burke.
Below are two links shared at the last meeting.
"Wade in the Water", sung by Sweet Honey on the Rock (Bay Area)
 "Wade in the Water", danced by Alvin Ailey Dance Company (New York City)
ALL ARE WELCOME!
Contact bede@berkeleymonks.org for Zoom link.
Read an essay by Barbara Ann Holmes here: