Event Navigation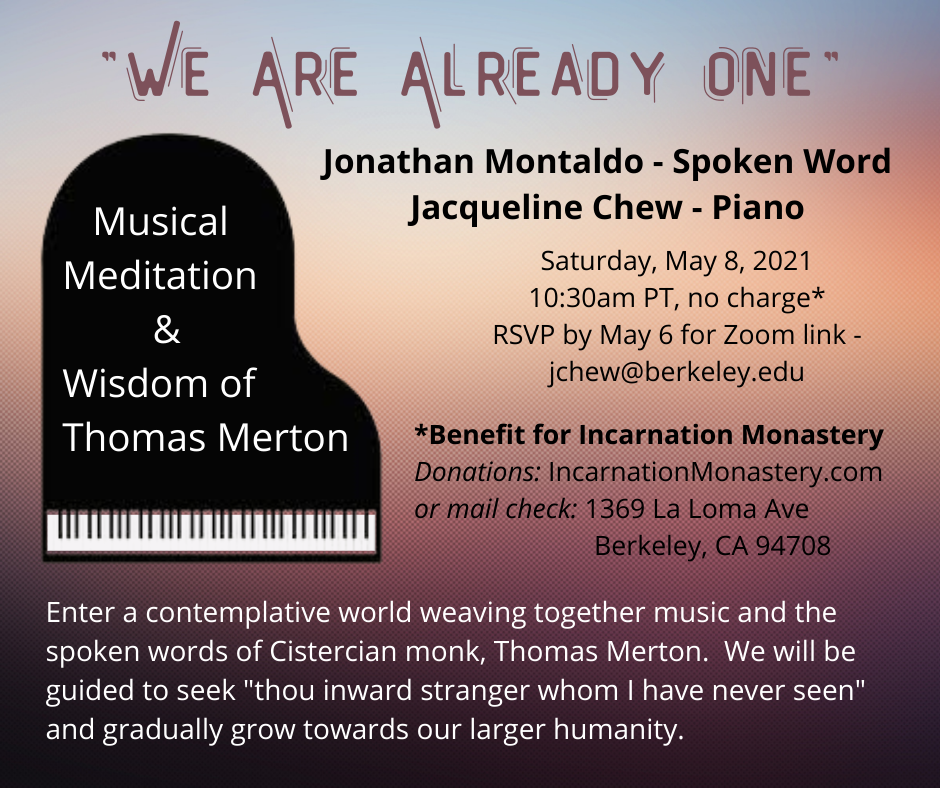 This Meditation was created during the pandemic and takes us from the solitude of 'shelter-in-place' towards a wider community.
Musical Meditation and Wisdom of Thomas Merton, with Jonathan Montaldo, spoken word, and Jacqueline Chew, piano.
30 minute Meditation alternating music and spoken word. Optional sharing after the meditation.
Donations may be made to Incarnation Monastery.
RSVP by May 6th for Zoom Link: jchew@berkeley.edu