Event Navigation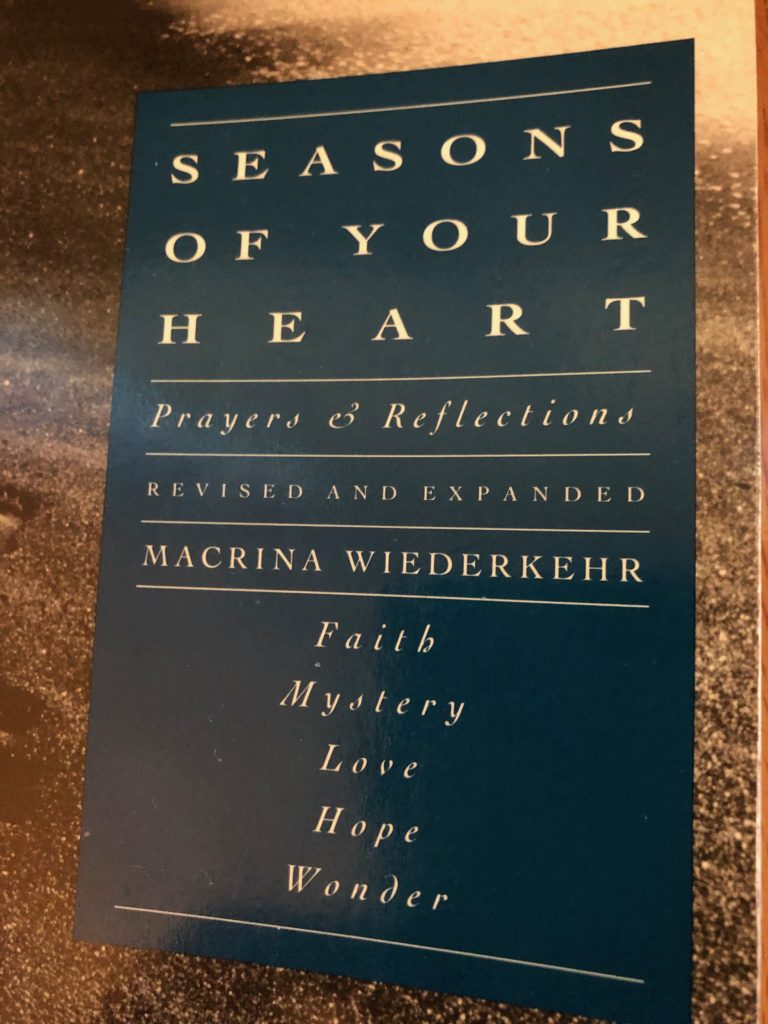 Do you love to read and would enjoy sharing a read with others? We will meet monthly on designated Sundays after coffee hour in the newly created "multi-purpose" room, our former chapel.  
Book to Discuss:  SEASONS OF YOUR HEART: Prayers & Reflections, revised & expanded.  By Macrina Wiederkehr, OSB.    Chapter One only.
We will cover one chapter per month for the next 5 months as this is a "journey" book.  Sr Macrina offers reflections and meditations turning us closer to the "God of All Seasons", as we journey through ours. Her gentle and poetic writing shares her personal  seasonal struggles with God as she encourages the reader to recognize the peaks and valleys in our own spiritual lives , providing  meditations and prayers from Benedictine spirituality  as "postures" for realizing and appreciating the holy in our daily lives.
The first chapter- " Taking Off Your Shoes: The Season of Wonder"
Questions? Fr Bede or Arlene (arleneacuna46@gmail.com). Please  RSVP to berkeleymonks@gmail.com.